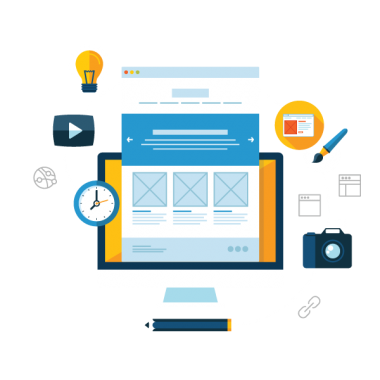 User Experience Design (UX)
Simulate and pre-improve your visitors interaction with your web environment!
Find out about the impression that your web environment leave on your visitors, before you develop them.
User Experience Design (UX Design) will provide you the ability to visualise the web environment by which you are willing to present your self, or interact with your visitors online, just before you have them being developed. UX Designs are simply images that looks exactly like them.
You can use our UX Design service for different purposes. You can have it once we are building your website and you need to make sure of the way it looks before it is developed. Or you can have it when you are willing your web environment to be developed by else, although we are chosen to do the design for you. UX Design applies to websites, landing pages and web applications.
UX Designs can be consisted of static images, for your web environment to be just viewed and visualised. They can also be dynamic images, which are interactive, in order to show navigations through the pages of a website; or to practically project the functionality of a web application, which is also called a prototype.
You don't usually like a construction company to build your house or office, without knowing how it looks! Your web environments are simply like that, although they are just online.